Love SBT. I got soo excited I went out and bought another mint coniditon seat just for him to rewrap! lol My Red Carbon Fiber seat turns heads, and my Red Chanel rider/passenger seats always ensures I get a hot new passenger everytime I cruise the Las Vegas Strip! Thanks Tommy, you ROCK!!! I'm definitely making everyone I know get their seats done by you!

-Geezus

"Great experience and a pleasure to do business with. SBT has a good turn around time and ensured I was happy with the finished product. I am definitely a customer for life."

-Christina West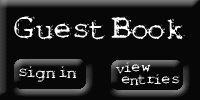 SBT did both seats on my 2008 CBR1000RR. I am a track day rider and I was worried about grip from the seat and easy of movement, but I had no issues to speak of and I was thoroughly impressed with the quality. Turn around was quick and the customer service was top notch.

-Matt Philman

Had Tommy make me up a Seat for my Custom 2003 ZX6R Build and it Turned Out Great.. Had it Done in white Vinyl/Black Croc...

Love the Seat... Thanks!

-TIM, HP Powdercating

Rick's Journey Across The US Posting SBT Stickers In Every State Between Florida And California.

God Speed Rick

Being a Street Freestyle Performer, I put more stress on my seats then most. Thats why it's so important for me to have the highest quality construction in my seats. SBT handled this task to the fullest. Quality material, customer service and craftsmanship are what sets SBT far above the rest. Highly reccommended!!!

Thanks Tommy!

-T-Neck